Low and Slow Baked BBQ Short Ribs
Low and Slow Baked BBQ Short Ribs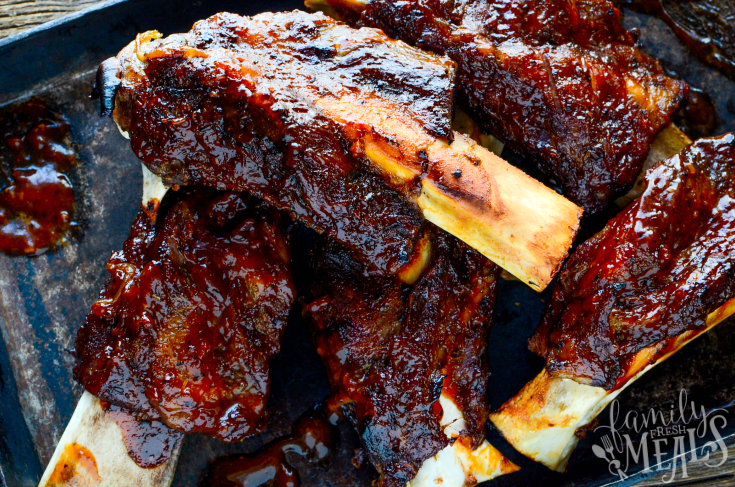 Low and Slow Baked BBQ Short Ribs
Short Ribs

4 lbs. boneless PA beef short ribs, cut into 4-inch pieces
1 Tbsp. kosher salt
4 tsp. black pepper
4 Tbsp. flour
Barbeque sauce, recipe follows
how to prepare Short Ribs
Preheat the oven to 275°F. Season the short ribs with flour, salt, and pepper. Arrange them in a baking dish. Spoon one third of the sauce over the ribs. Use the tongs and flip them over. Top the other side of the ribs with one third of the sauce. Cover the pan with aluminum foil and place into the oven for two and a half hours. Remove the foil and check the ribs for tenderness, place the rest of the sauce over the top of the ribs and cooked uncovered for 30 minutes. Transfer to a serving platter and place the extra sauce in the pan over the top. Serve over oven roasted red skin mashed potatoes.
BBQ Sauce
1 ½ cup ketchup
¾ cup dark brown sugar, packed
2 Tbsp. cider vinegar
2 Tbsp. Worcestershire sauce
2 Tbsp. Dijon mustard
2 tsp. chili powder
1 Tbsp. garlic powder
Juice of one lemon
¼ tsp. cayenne pepper
how to prepare
Combine all the ingredients for the barbecue sauce in a small bowl and mix until smooth.
Low and Slow Baked BBQ Short Ribs
presented by Charlie Gipe, CEC, AAC, CE